Inspired by luxury
Specially designed loungewear, handcrafted Italian footwear, apparel and accessories; perfect for travel and relaxing at home.
Where sophistication, function and luxury collide sparking a renowned fashion label.
The STEEN Leather Slipper
Step into comfort and style with STEEN's luxury foldable leather slippers. Handcrafted in Italy from the finest materials, our slippers feature a slim, lightweight design and are perfect for travel or everyday use. Experience luxurious comfort no matter where you go.

Remove the chicly-minimalist zip pouch from your handbag or travel bag, and unfold the STEEN slippers to slip on, allowing for an effortless travel and lounging style. Wear on the plane, in hotel rooms or at home.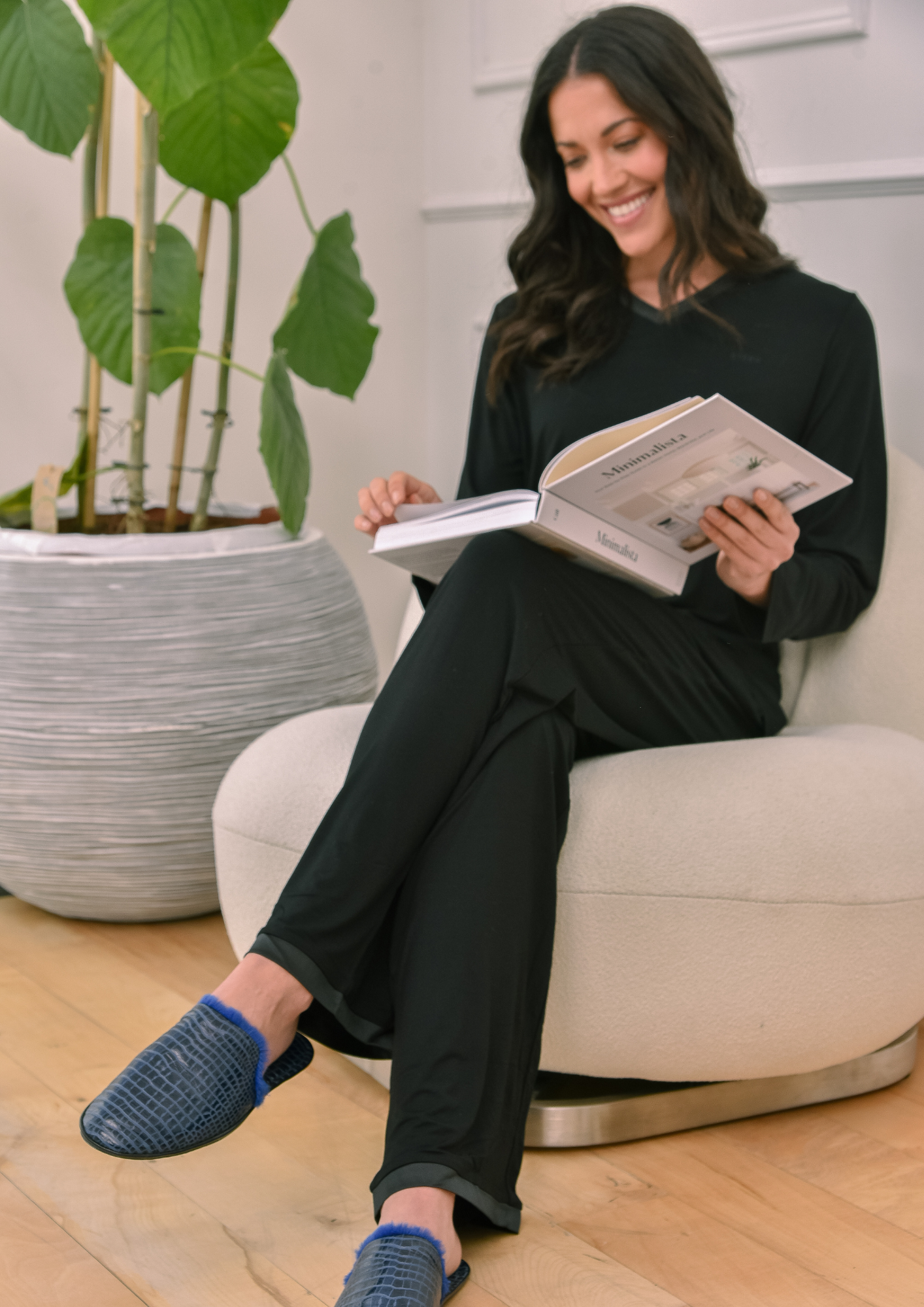 Dress For Effortless Style...
Shop from the Color Collection now!
Handmade by artisans in Italy, infusing comfort and function into each pair. The leather slipper folds perfectly into its compact zip pouch for easy storage and easy travel. Keep in your travel bag or store away neatly at home.
SHOP COLOR COLLECTION
It's here...
The Italian STEEN Sneaker Collection.
Handcrafted in Italy with premium soft leathers, these sneakers are designed to keep your feet comfortable and stylish all day long.
STEEN
Los Angeles

• Complimentary global shipping on all Travel Slippers and Sneakers •